The highly regarded comet observer John Bortle is just as perplexed by the comet's recent appearance, commenting that the recent images along with his own visual impression.
Image Caption: This is a contrast-enhanced image produced from the Hubble images of Comet C/2012 S1 (ISON) to reveal the subtle structure in the inner coma of the comet. In this computer-processed view, the Hubble image has been divided by a computer model coma that decreases in brightness proportionally to the distance from the nucleus, as expected for a comet that is producing dust uniformly over its surface. ISON's coma shows enhanced dust particle release on the sunward-facing side of the comet's nucleus, the small, solid body at the core of the comet. This information is invaluable for determining the comet's shape, evolution, and spin of the solid nucleus. Credits: NASA, ESA, J.-Y. Li (Planetary Science Institute), and the Hubble Comet ISON Imaging Science Team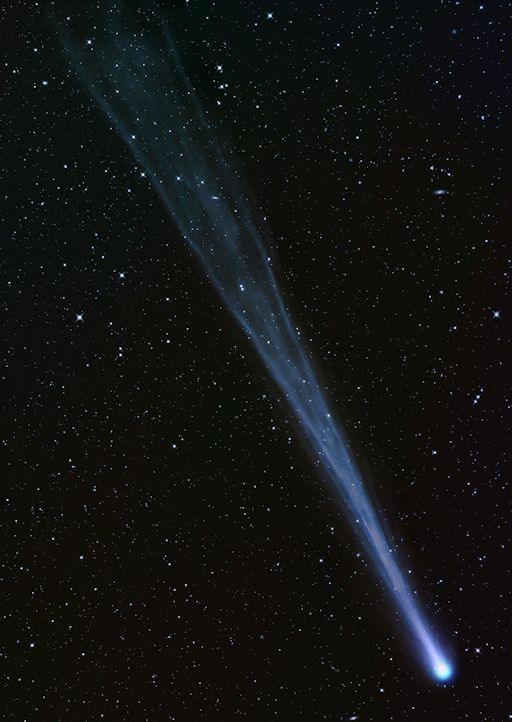 The tail is so long, he couldn't fit the whole thing in the field of view. How long is it? Comet ISON's tail extends more than 8 million kilometers (5 million miles) behind the comet's nucleus. For comparison, that's 21 times the distance between Earth and the Moon.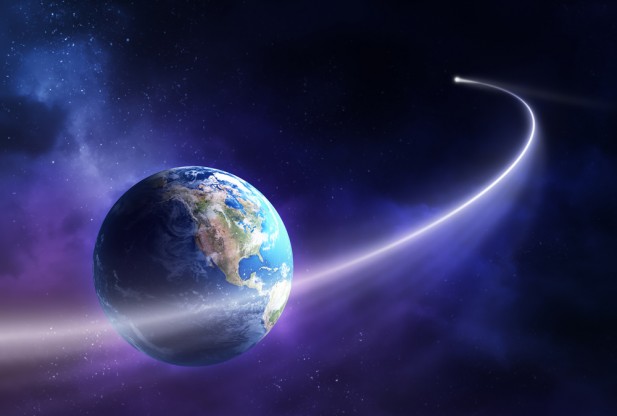 A new report prepared by the Federal Space Agency (ROSCOSMOS
) circulating in the Kremlin today states that Comet C/2012 S1 has made a number of "unexplained orbital adjustments" around the planet Mars seemingly to better align itself with the Red planets strange moon Phobos.