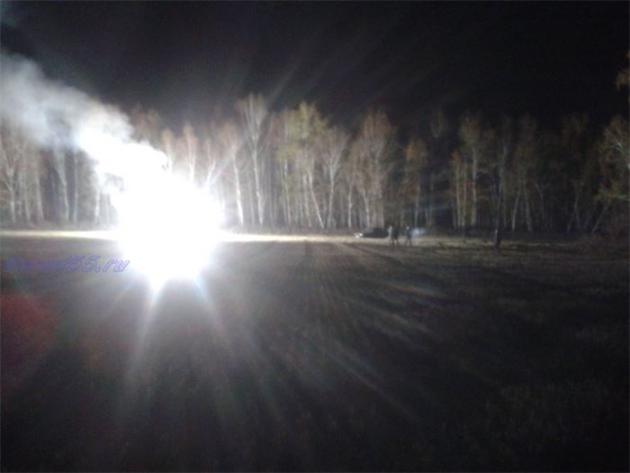 Google translation from Russian
It all happened on the evening of October 15, 2013 , when in a forest near the village of Privetnoye in the Omsk region fell a strange luminous object. The news was reported by the newspaper online "Pro Town" , where many people have witnessed the event . An object was seen to fall in the area of forest Privetnoye and fire occurred, they tried to shut down the mysterious fire. But the strange thing is that even with the foam you could slow down the intense flames that emanated the object fell.
Google
Translation from Russian
Those who live in the area has been able to step in and take with mobile phones throughout the crazy scene that presented itself to him in front of his eyes. Two videos of this subject have already been posted on social networks, but the testimonies are not lacking in delay: "As soon as I saw that object fall from the sky bright, I stopped near the forest with the car, where I stopped on the side of the road to see what it was, whether it was a piece of rocket or something else. The light of this thing was very dazzling, have flocked to the on-site fire brigade and the local police, who have tried to understand what it was. The mysterious object had created a crater about six meters, and firefighters poured foam on the fire, but it did not help much, you could not turn off - said a correspondent reporter of "Pro Town" who posted some videos.


What was it? A meteorite or a UFO? It was a piece of an experimental rocket? Police are investigating on the spot but the mystery remains on the fragments of that 'object has fallen from the sky.
Source