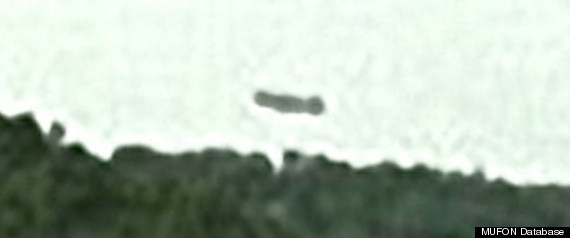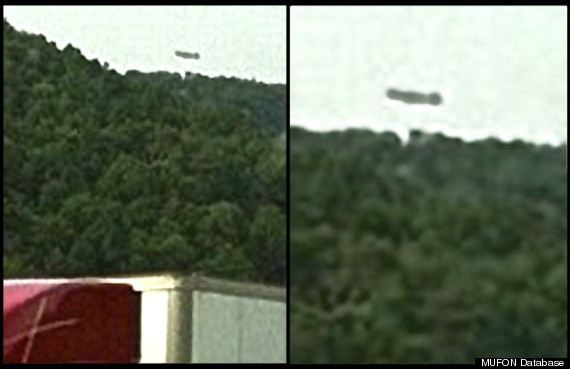 Thanks to the quick thinking of a truck driver passing through Pennsylvania we have a good shot of this UFO.

This week in Somerset County, Pa. The identity of the man hasn't been released while the case is under investigation by the Mutual UFO Network (MUFON). He saw the object on Monday and in his short written report to MUFON the next day, he wrote:
Driving tractor and trailer south in PA. Looked up and saw object hovering over mountain top. About that time, other truckers were heard on CB chatting about seeing the same thing. The object was quite a distance away but was still very visible. So actual size was very big. Not sure exact location, however it was close to the Allegheny Tunnel.
The image below shows a long shot taken from inside the witness' truck: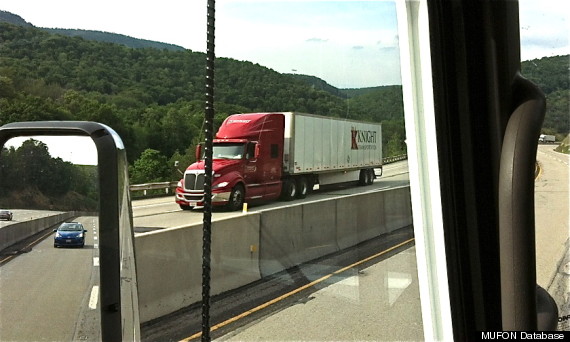 "It was a cigar-shaped object. But you have to be careful about the cigar shape -- there could be wings on an object that you just can't see because of the angle, but it's a still frame, so we're taking the witness' word that this thing was hovering," said Roger Marsh, editor of the monthly MUFON Journal and also the national UFO examiner at Examiner.com.