This time the UFO Departs the Volcano
A cigar shaped object was filmed going into Popocatépet Volcano in Mexico approximately three weeks ago and now a new video has surface showing, what appears to be, the same object exiting the volcano. Three videos are below, the top video is the latest one showing the object leaving the volcano. There is a live webcam at this volcano but it only takes a still picture every one minute. If you want to see the full post of Oct 28 of the UFO or object entering this volcano click here.
Videos
Top
latest video showing UFO exiting the volcano
Center
Video show the full news report of UFO entering Volcano
Bottom
Video shorter version showing UFO entering volcano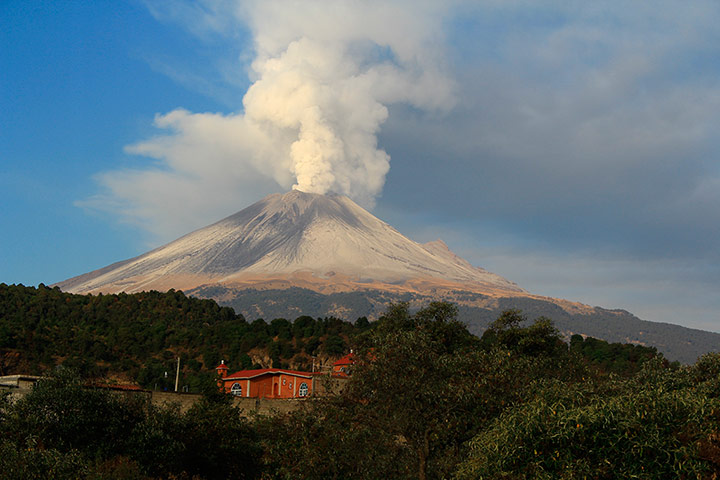 The two video below show the UFO entering into the volcano, the first one is the full news report and the second is a shorter version just showing the event itself.
The Popocatépet Volcano seems to be extremely active with UFOs, what makes this credible is that there are live cameras focused on the crater documenting the activity.