Pills 'n' Thrills and UFOs
Shaun Ryder is hoping to make every day a Happy Monday for ufologists as last year's I'm a Celeb runner-up embarks on a televised mission to prove flying saucers exist.
How do you follow a stint on I'm a Celebrity and a summer spent playing at some of Europe's biggest music festivals? Well, if you're Shaun Ryder, you pack your
bags and go on a round-the-world trip to investigate the world of ufology…
Yes, the 50-year old Happy Mondays front-man has been signed up by History to front Shaun Ryder on UFOs, a series in which the Madchester icon will attempt to get to the bottom of one of the paranormal world's most enduring mysteries.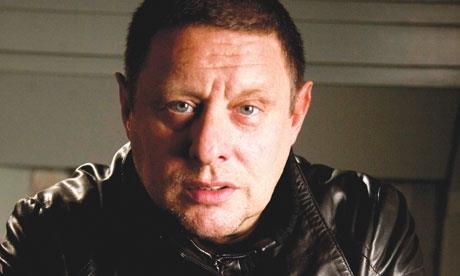 Shaun Ryder
Having seen his first UFO in his teens, Ryder's since spent decades (and a small fortune) experimenting with his consciousness, making him better placed than most to distinguish between mere hallucinations and a close encounter with the real thing.

Ryder's journey will begin in Manchester where he'll chat to British UFO experts before heading abroad to Chile, the world's number one UFO hotspot, to meet with a government agency that investigates strange airborne phenomena.
From there, he'll fly off to the USA to visit Area 51 and attempt to find out why over four million Americans claim that they've been abducted by aliens, stopping off at a variety of strange locations and getting to know a host of far-out flying saucer enthusiasts along the way.
The show's producers have also set up a
Facebook page
to accompany the series, where moon-eyed members of the public can share their own UFO experiences.
Talking about the new show and demonstrating the tinfoil-hatted paranoia of the seasoned ufologist, Shaun said: "I'm delighted to be making this series! Once they see you, they keep an eye on you…"
Shaun Ryder on UFOs will air on History in 2013.