Top 6 Places To Be Dec 21, 2012
No matter what you think about December 21, 2012, whether you believe it is the end of the time, a period of enlightenment or just another day on the calendar you can't pretend that you don't have at least some mild curiosity about the day.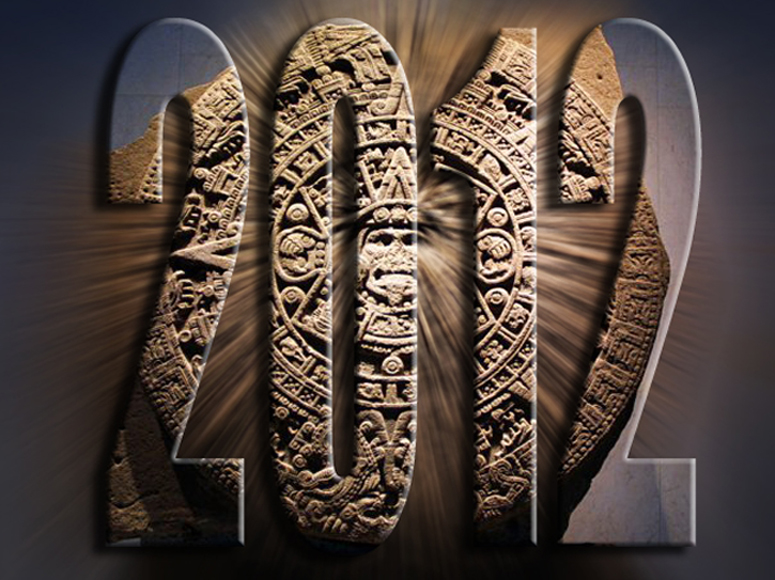 PLAYA DEL CARMEN, Mexico —

It might be the end of the world, and what better place to be than where the doomsday theory all began.
No matter what you believe will or will not happen on Dec. 21, 2012, the day Mesoamerican astronomers pegged as the end of their 5,125-year long count calendar, one thing is certain: 2012 is an auspicious year to travel to the Mayan heartland.
Though there is no evidence that the Maya foretold any specific earthly event or cataclysm, it is an important cycle-ending nevertheless, and an excuse to celebrate and cleanse.


It's also a reason to explore the Maya region. The most popular dates to travel to Mundo Maya — the common term for the region that includes southern Mexico, Guatemala, Belize, Honduras and El Salvador — are the summer solstice (June 20), the autumnal equinox (Sept. 21), and, of course, the winter solstice, which the Mayans call "13 b'aktun," or Dec. 21.
There will be raucous celebrations, solemn fire ceremonies and a curious excitement at all minor and major Maya archaeological sites throughout the year. The biggest challenge is deciding where to begin. Here are the top 5 Mayan hotspots to mark whatever it is that might happen on Dec. 21, 2012.
1. Riviera Maya, Mexico - Ultimate Party
If you are into the ultimate party and you truly believe the world is going to end then you might go for broke. You can hang out with your own personal archaeologist and Maya Shaman and go to a party at the beach at the Rosewood Mayakoba. The package cost a mere $79,000 per couple. Helicopter to the ruins with your archaeologist and the Shaman Priest will do a purification and enlightenment ceremony just before the new era arrives.
At the Chichen Itza you will find that the 79 foot pyramid is built so precise and in such perfect alignment that during the spring and fall equinox a serpent shaped shadow slithers down the steps. The temple is listed as one of the New Seven Wonders of the World and is commonly called El Castillo.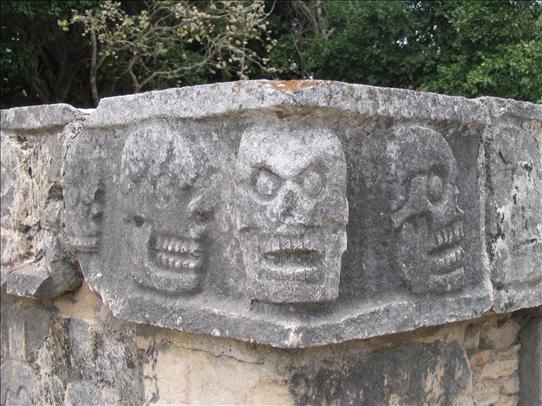 The best gateway to this stunning archaeological site is the city of Merida, a colonial jewel and wonderful destination in its own right. One of Merida's main attractions is access to the Puuc Route, a distinctive chain of Maya archaeological sites that includes Uxmal, Kabah, Sayil and Labna.
Stay at the wood-creaking Hacienda Uxmal, a stone's throw from one of the Mayan world's most detailed, stunning sites. Jacqueline Kennedy Onassis, Queen Elizabeth and the Shah of Iran have all stayed there. This December, Hacienda Uxmal will be the setting for Wilderness Travel's "World of the Maya: Cycles of Time Symposium and Travel Event," which will give 80 participants the chance to spend Dec. 21, 2012 with the world's top Mayan studies scholars.


Why should the end of the world be a hassle? Flying into Cancun is a breeze from most cities, and there are tens of thousands of beachside rooms from which to watch the calamity, or lack thereof, unfold. Stay in an over-the-top five-diamond, all-inclusive resort like Grand Velas or Hacienda Tres Rios, or choose a more budget-minded place in Playa del Carmen or Akumel. No matter what your thread-count is, you'll have immediate access to many natural and Maya-related archaeological sites, theme parks and sacred water pits known as "cenotes."
The Cayo District in Western Belize has rivers, ruins and access to vast swaths of forest, including the Peten wilderness of northern Guatemala (and the Guatemalan archaeological sites of Tikal, Yaxha, and Uaxantun).
The whole area revolves around the tranquil town of San Ignacio, where a small, diverse population clings to the hillside and riverbanks. The Mopan and Macal Rivers meet here to form the Belize River, which runs out to the Caribbean. Cayo also boasts the best selection of jungle lodges anywhere in Central America, including many small, off-grid eco-resorts on the upper Macal. Some of these, notably The Lodge at Chaa Creek, are offering special tours and retreats in honor of 2012. There is a large event planned for Dec. 21, 2012 at Xunantunich archaeological site, and special solstice camping permits are being issued at Caracol.
5. Lago de Atitlan, Guatemala
This long-time escape for budget travelers and Spanish-language students is usually accessed via Antigua, Guatemala, a UNESCO World Heritage town of 35,000. Use Antigua as your base, then head west (and up) to one of the densest populations of living Maya in the world, where modern-day shamans still keep the calendars alive and are performing purification ceremonies throughout 2012. Here, in the volcanic hills surrounding Lago de Atitlan — the deepest, most scenic lake in all of Central America — scores of lakeside and upcountry communities offer tourism opportunities from primitive homestays to small, luxurious spas and resorts. All will have unique 2012 offerings.
Honduras' contribution to the Maya world consists of a single grand ancient city near its western border with Guatemala. The precision and detail of Copan's artists and scribes earned it the nickname: "The Athens of the Maya world."




Copan does not tower vertically as Tikal does, to the north. But what it lacks in altitude, it makes up for in rich, important history, a gorgeous, tranquil valley, and an interesting selection of health-related retreat possibilities. Access Copan by flying into San Pedro Sula, Honduras, or drive there from Guatemala City or Antigua. You'll stay in Copan Ruinas, a cozy little tourist town only a 20-minute walk from the main archaeological site. There are also Maya sweat lodges, spas, yoga retreats, and planned 2012 festivals.