Was Indian Skyman an Alien?
A
ccording to the story recorded in 1917 by ethnologist Colonel G.E. Laidlaw, 500 years ago there was a large Ojibwa village about 550 native American people living in Southern California. One day, a pair of them stumbled upon a stranger sitting on the grass in a field. This figure, a male, was notably "clean and shining bright."
The natives approached the stranger and asked who he was and how he came to be in the field. "I am not one of you. I do not belong to this land. I dropped down from
above," the stranger explained. Showing unusual hospitality, the Ojibwa invited him back to their village. The stranger agreed, but on one condition: "Go home and clean the place where I will stay, and when you come back for me, I will go with you for a few days."

Agreeing, the Ojibwa men went back to their community, told their fellow villagers about their experience, and cleaned the hut where they would house the 'Skyman.'

The stranger did in fact accompany them to their village, but he was clearly restless. He watched the skies often and told people that in two days something would come and get him to take him back up to the sky. One afternoon, Skyman looked up and said, "It is coming." The villagers craned their necks and turned their eyes above and saw something that looked like a bright shining star streak down from the heavens and hover near the ground.
This was the most beautiful thing any of them had ever seen. Skyman entered the shining star and disappeared from
view
The shining star then shot back into the sky and faded away. This tale seems to be a description of an encounter with an 'ancient astronaut,' as seen in many cultures and popularized by Swiss theorist Erich von Daniken of Chariots of the Gods fame.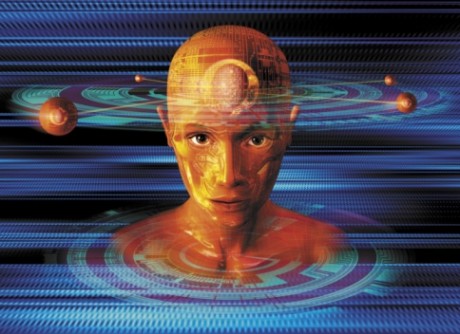 Many modern UFO theorists believe Skyman was a marooned extraterrestrial astronaut whose own craft was somehow damaged or destroyed. They point to the fact Skyman clearly entered the glowing star as proof the object was a spacecraft of some sort. Was he 'clean and shining bright' because he wore a silvery pressure suit? Did he request his hosts clean his quarters out of fear of contracting human viruses against which he had no immunity?

Many researchers believe Skyman was no mythological tale, but rather an actual encounter of the first kind between an ancient alien and an entire Ojibwa community. Maybe we too should be craning our necks and scanning the skies.