E-mail Release By Wikileaks called Deplorable by Stratfor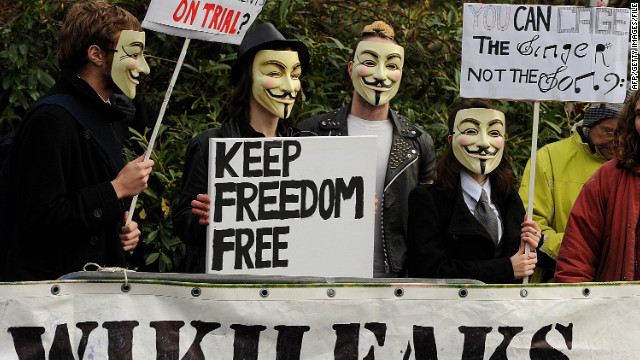 WikiLeaks releases Global Intelligence Files containing over five million emails taken from Stratfor, a global security think tank, via the international Internet hacktivist collective known as Anonymous.

WikiLeaks representatives will hold a news conference in London, on Monday, at noon, to announce the release of The Global Intelligence Files.
The bombshell release promises to reveal information concerning "secret cash bribes," "the US government's attacks against Julian Assange and WikiLeaks," "Stratfor's own attempts to subvert WikiLeaks," and "secret deals with dozens of media organisations and journalists."

Last December, Anonymous hacked into the Texas-headquartered "global intelligence" company Stratfor. In that hack, Anonymous liberated the millions of emails in question, and turned those emails over to WikiLeaks for examination. And now WikiLeaks is ready for the big reveal.
Hastings writes that researcher Don Berliner, Fund for UFO Research, discovered declassified documents recounting the 1989 case which became available after the fall of the Soviet Union in 1991. A KGB officer wrote a case summary, which in part includes: "After questioning the witnesses, it was determined that the reported characteristics of the observed UFOs are: disc 4-5 m. diameter, with a half-sphere on top, which is lit brightly. It moved sometimes abruptly, but noiselessly, at times coming down and hovering over ground at an altitude of 20-60 m. The command of [censored] called for a fighter... but it was not able to see it in detail, because the UFO did not let the aircraft come near it, evading it."

In both cases, witnesses described a beam of light moving to the ground level over nuclear weapons storage areas.

Read the complete report recently released by Hastings; or read more information about these and other related UFO-Nukes incidents in his book, UFOs and Nukes: Extraordinary Encounters at Nuclear Weapons Sites. here