Anatomy of the UFO Debunkers - Part Three
This is a four part series, the last part will be posted tomorrow mornings. Links to previous two parts are below.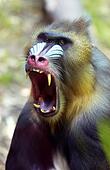 So how do the UFO debunkers do it? How do they practice the fine art of debunkery? How do they attempt to bamboozle us into their demented views? Or can they? Many ET and UFO believers are impervious to their conniving ploys. But there are still some gullible folks out there, ready to be hoodwinked.
There are various techniques those sly shysters use to hornswoggle his gullible victims. Debunkers will claim their research and information they give are based on actual "facts" concerning the non-existence of UFOs or ETs. These "facts" make their case against UFOs sound reliable; hence, the UFO witnesses or believers only have mere unsubstantiated claims.
But it's funny how people liberally use the word "facts," because quite often this word actually means "fiction." But when you broadcast a big fat hairy lie, you have to call it a fact, because the tactic is to convince people of -- yes, the "facts." Therefore, the eyewitnesses' "claims" of evidence regarding UFOs becomes the fiction. This is a world where facts become lies and lies become facts.
A haughty condescending attitude makes the debunker seem superior over the UFO crackpots. Especially when they claim God is on their side. They use the premise that absence of evidence is evidence for absence." If he sees nothing there, it must not be anywhere. Therefore, there can never be any real evidence, because UFOs really don't exist, so any alleged evidence must be unreliable or fabricated. So any such evidence must be flawed or incorrect in some way, so leave it to the debunker to find out what that flaw is! Usually, the debunker claims that the eyewitness is either mistaken about what he saw, was hallucinating, was mentally unstable, or was telling a tall tale -as in flat out lying to get attention. Many times these assumptions are in fact true - but not always.
The debunker will trivialize any and all cases and eyewitness accounts, and the entire UFO phenomenon. He will make light of it and render it ridiculous and absurd. After all, Ufology is not a valid science; it's just a bunch of bunk -- which is why the debunkers must debunk it. If it's no big deal, then it's not even real. He will passionately ridicule the UFO nut and make him feel stupid for his beliefs, making him feel he has no leg to stand on. He may take some minute detail or possible flaw in a particular UFO case and expounds on it, making it deflate the whole story. He will discuss several fraud cases, such as exposed hoaxes, so to put holes in the whole UFO phenomenon.
Researchers and reporters of UFO cases are ridiculed and discredited, hence, weakening the public's view of them. Debunkers will claim these journalistic scoundrels just do it for the money regardless of the truth. But perhaps the reverse is true; the debunker is actually describing himself!
Debunkers often declare that it's absurd to believe that extraterrestrials exist, or that life thrives on other planets, because there is no real evidence or proof. They say that evolution teaches that life is a fluke, so it's a wonder it even sprung up on Earth. They ridicule the concept of any kind of life beyond our world. But another reason that extraterrestrials can't exist is because they aren't part of the plan of salvation, according to some Christian groups, and naturally debunkers use this tactic. But if aliens do exist, would that make Christians responsible for their salvation too? Quite a hefty weight on their broad shoulders, eh?
The debunker is a clever scoundrel, and they succeed at proliferating disinformation into the usual channels of UFO information, essentially to confuse people, so that they don't know what to believe anymore. So if they can't change our minds, they can at least confuse us and plant seeds of doubt regarding the whole UFO phenomenon.
rce and Author: R. R. Stark